GALLERY JEANNE - prints and paperworks – Munich - Germany
original fine art prints & paperworks of the 20th century and contemporary art
Marino Marini (1901-1980)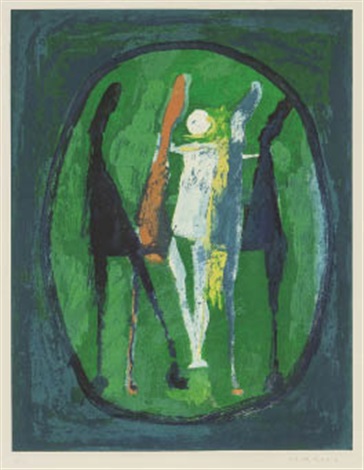 Marino Marini
'Shakespeare II'
aquatint etching on handmade paper
1978
editon 75 + Roman numerals 50
sheet scale 76 x 56 cm
signed and numbered
Guastalla A 211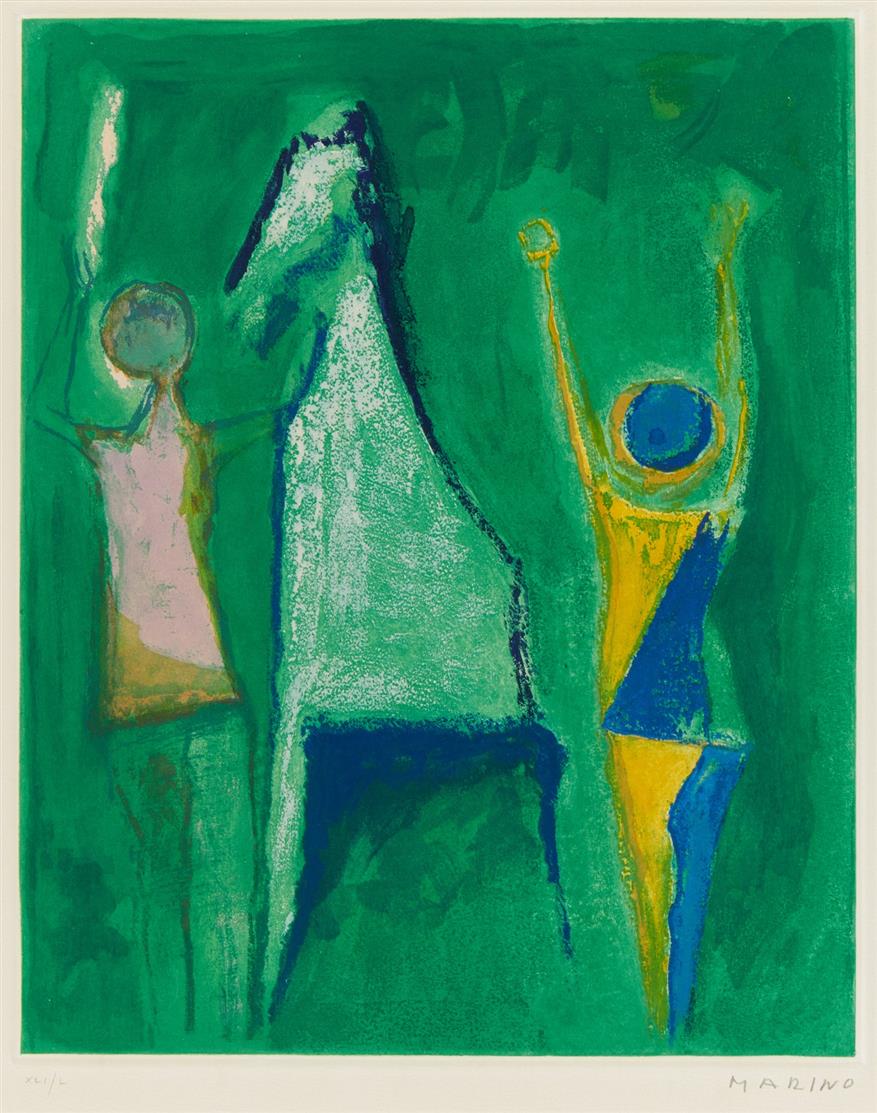 Marino Marini
'Shakespeare I' Plate I
aquatint etching on vellum handmade paper
1977
edition 75 + Roman numerals 50 + 20 Artist's Proofs (here is one of them 'PA')
sheet scale 76 x 56 cm
signed and numbered
Guastalla WVZ A 187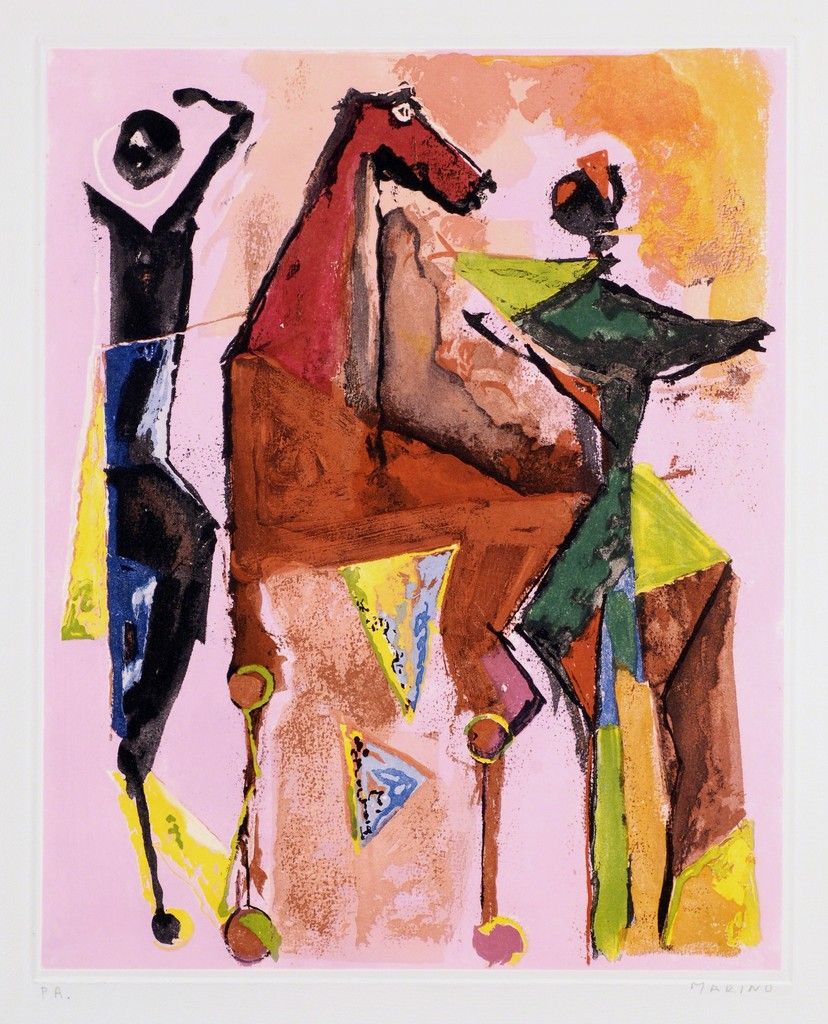 Marino Marini
'Shakespeare I' Plate III
aquatint etching on vellum handmade paper
1977
Edition 75 + Roman numerals 50 + 20 Artist's Proofs (here is one of them 'PA')
sheet scale 76 x 56 cm
signed and numbered
Guastalla WVZ A 189
Marino Marini (1901-1980)
ARTIST INFO
The Italian artist Marino Marini was a painter, sculptor and graphic artist.
Marini was focused exclusively on the themes of "horses and riders" and the "female nude". In addition to his paintings and sculptures the artist created color-intensive lithographs in series.
Marino Marini studied painting and sculpture at the Academy of Art in Florence since 1917. There he found his own unmistakable style of his very lean imagery of minimalist forms. In 1928 and 1930 he participated in the Biennal in Venice. In 1932 Marino Marini exhibited in Milan in a solo exhibition and shortly afterwards an exhibition of his works took place in Rome.
Since 1929 Marino Marini became a proffesor and Villa Reale in Monza and since 1941 at Milan's Accademia di Belle Arte di Brera.
During his travels he comes across other artists like Wassily Kandinsky, Aristide Maillol, Giorgio di Chirico, Pablo Picasso, Georges Braque and later also Alberto Giacometti.
In the year 1943 Marini went into exile in Switzerland and exhibited his works in various Swiss cities. During his five "Swiss years" in Ticino (1941-1946) he met Alberto Giacometti, Germaine Richier and Fritz Wotruba, among others.
In 1950 the artist exhibited in New York for the first time.
In 1955 Marino Marini participated at the documenta in Kassel:
1955 – documenta 1
1959 – documenta II
1964 – documenta III
The first retrospektive is organized in 1962 at Zurich's "Museum of Fine Art/Kunsthaus Zürich" (Switzerland) and also in Rome in 1966.
Marino Marini's works are found in important collections, public spaces and significant museums all over the world.
For further informations about Marino Marini in the GALLERY JEANNE in Munich  or if you have any questions please do not hesitate to contact us.
Please use our contact form below, call us  +49 (0)179 5233905 
Adress: GALERIE JEANNE – Graphik & Dessins, Prannerstrasse 5 (back side: Hotel Bayerischer Hof), 80333 Munich – GERMANY
(1952 charakters, H.W.)