GALLERY JEANNE - prints and paperworks – Munich - Germany
original fine art prints & works on paper of the 20th century and contemporary art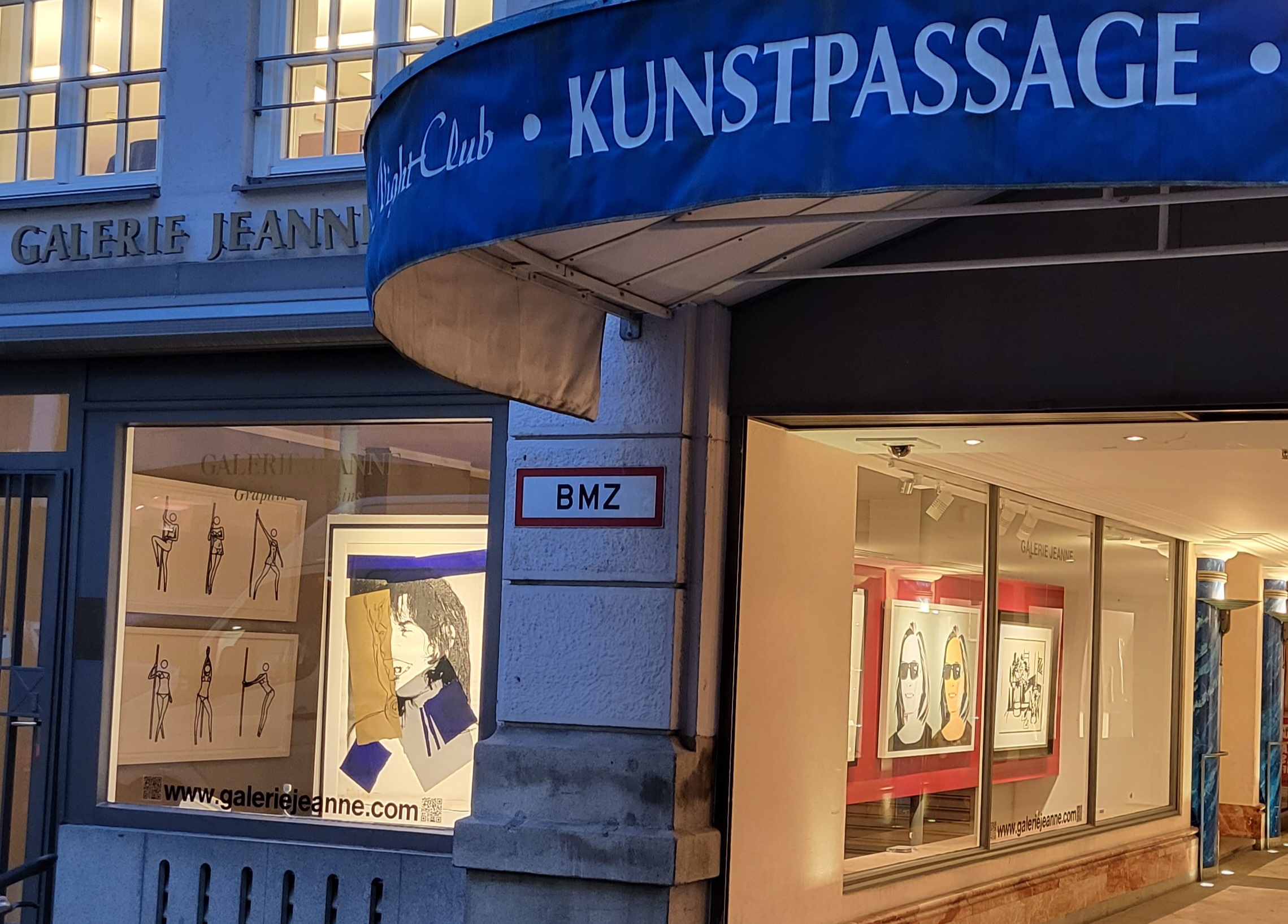 GALLERY JEANNE
"Graphik & Dessins" – for over 40 years in the centre of Munich in Germany
original fine art prints & works on paper of the 20th century and contemporary art
The GALERIE JEANNE was founded in 1982 in the center of Munich's old town, at the back of the Hotel Bayerischer Hof, by the Frenchwoman Jeanne Neumann. Since then, up until 1996, over 100 contemporary young to established artists have been shown in numerous exhibitions.
The art historian Jacqueline T. Hoffman took over the gallery from her mother Jeanne Neumann (1935-2023) in 1997 and expanded the gallery concept. Since then, GALERIE JEANNE has represented international, high-quality graphics and works on paper from the 20th century – Classic Modernism, Pop Art and Contemporary Art.
In addition to buying and selling works of art, the gallery has expanded the range of offerings for collectors through the expert support and management of private collections.
ADRESS
GALERIE JEANNE – Graphik & Dessins in the "Prannerstrasse 5" (in the center of Munich)  only 300 meters from the "Marienplatz" with the city hall.
OPENING HOURS: Tuesday – Thursday from 11 a.m. – 4 p.m. – and anytime by appointment and online (24/7)
Gladly by personal appointment – outside of our opening hours – use our contact form or give us a call  +49 (0)179 5233905
In the portfolio of our art gallery in Munich (Germany) you will find find prints & paperworks by the following artists
Horst Antes, Arman, Banksy, Jean-Michel Basquiat, Georges Braque, Marc Chagall, Christo, Salvador Dali , Sonia Delaunay, Richard Diebenkorn, Jim Dine, Max Ernst,  Richard Estes, Lyonel Feininger, Sam Francis, Hans Hartung, Damien Hirst, Alexej von Jawlensky, Alex Katz, Jean Kazandjian, Kubach Wilmsen, Roy Lichtenstein, Robert Longo, Marino Marini, Henri Matisse, Joan Miró, Otto Mueller, Takashi Murakami, Julian Opie, Pablo Picasso, Serge Poliakoff, Mel Ramos, Gerhard Richter, Ed Ruscha , Sean Scully,  Gary Simmons, Niki de St. Phalle, Donald Sultan, Wayne Thiebaud, Manolo Valdés, Andy Warhol, Tom Wesselmann, Russell Young,  Mel Ramos, Gerhard Richter, Ed Ruscha , Gary Simmons, Niki de St. Phalle, Donald Sultan, Wayne Thiebaud,  Manolo Valdés, Andy Warhol, Tom Wesselmann, Russell Young   …
please find more artists and works in: "Artists" and on request