GALLERY JEANNE - prints and paperworks – Munich - Germany
original fine art prints & paperworks of the 20th century and contemporary art
GEORGES  BRAQUE (1882-1963)
George Braque
Oiseau multicolore
Aquatint and etching on vellum
deckle-edged paper
1950
44 x 63 cm
Edition 200
signed and numbered
Maeght 1020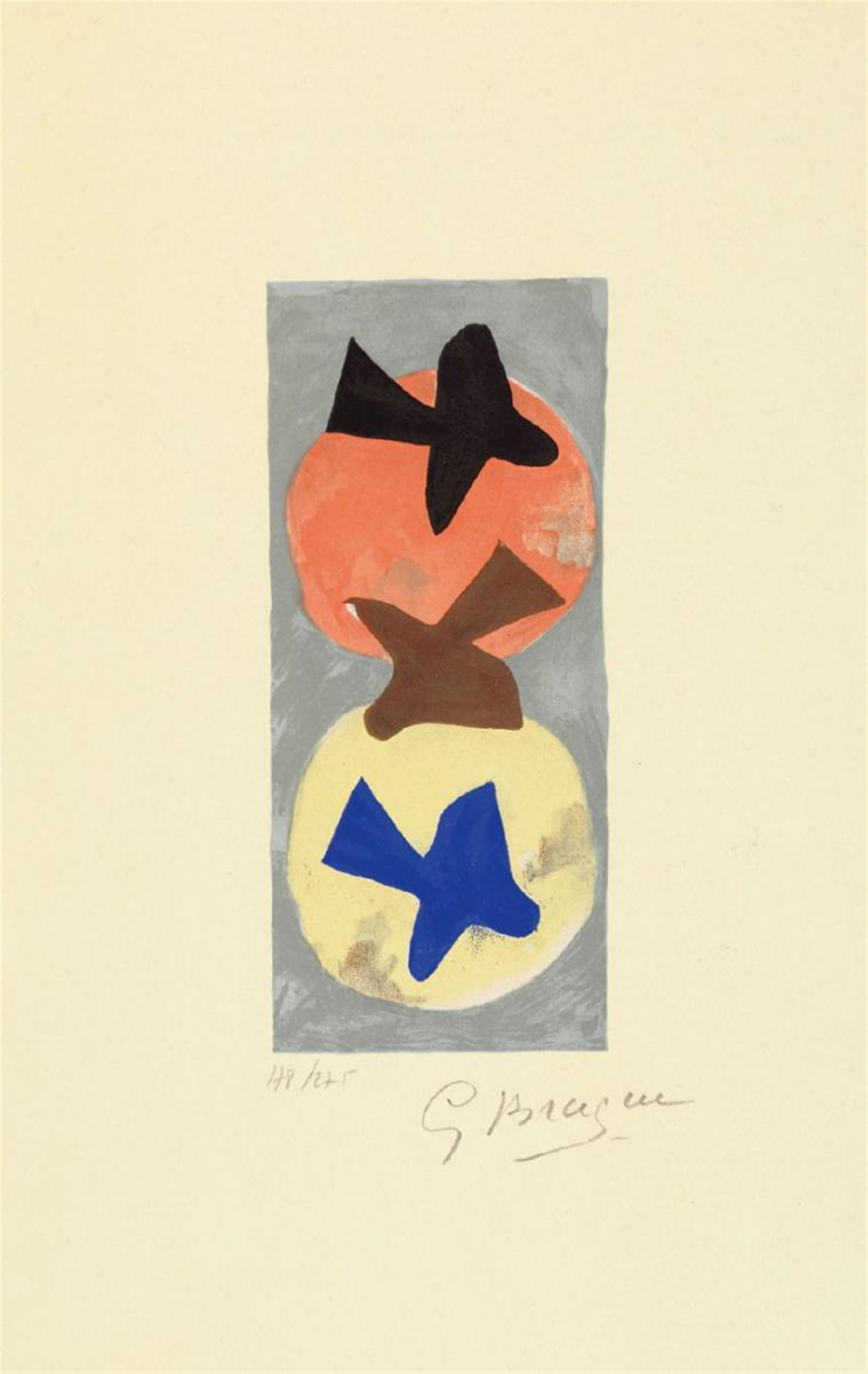 Georges Braque
'Soleil et Lune II'
lithography on deckle-edged paper
1959
Editon 275
size: 48 x 32,5 cm
Signed by the artist and numbered
Vallier 295
SOLD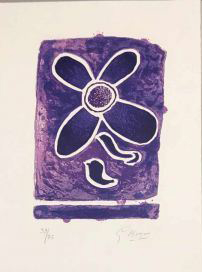 Georges Braque
'Lettera Amorosa- Metamorphose'
Lithography on on J Perrigot Arches paper
1963
size 38 x 28 cm
Edition 75
Signed by the artist and numbered
SOLD
GEORGES BRAQUE (1882-1963)
INFO ZUM KÜNSTLER
Georges Braque (French, 1882 in Argenteuil-sur-Seine – 1964)
Georges Braque was a mayer French painter, graphic artist, collagist, printmaker and sculptor, is one of the most innovative artists of the 20th century.
Georges Braques prints are "Masterworks of Fine Art"
In total Braque made 192 prints – etchings, lithographs, woodcuts and drypoints.
In the year 1907 Braque began with the creation of his first series of Cubist prints. Between 1908 and 1912 Georges Braque produced only a small number of Cubis etchings and drypoints. And in 1921 he mad his first colour lithograph.
Together with Juan Gris and Pablo Picasso he became the cofounder of Cubism.
Artworks by Georges Braque in Museums and Art Collections:
Collection Centre Pompidou
Musée national d'art moderne, Paris
Museum of Modern Art – MOMA
….
For additional artworks of the artist Georges Braque  or if you have any questions please do not hesitate to contact us.
Please use our  contact form  or use WhatsApp/phone   +49 (0)179 5233905
Adress: GALERIE JEANNE – Graphik & Dessins, Prannerstrasse 5 (back side: Hotel Bayerischer Hof), 80333 Munich – GERMANY