GALLERY JEANNE - prints and paperworks – Munich - Germany
original fine art prints & paperworks of the 20th century and contemporary art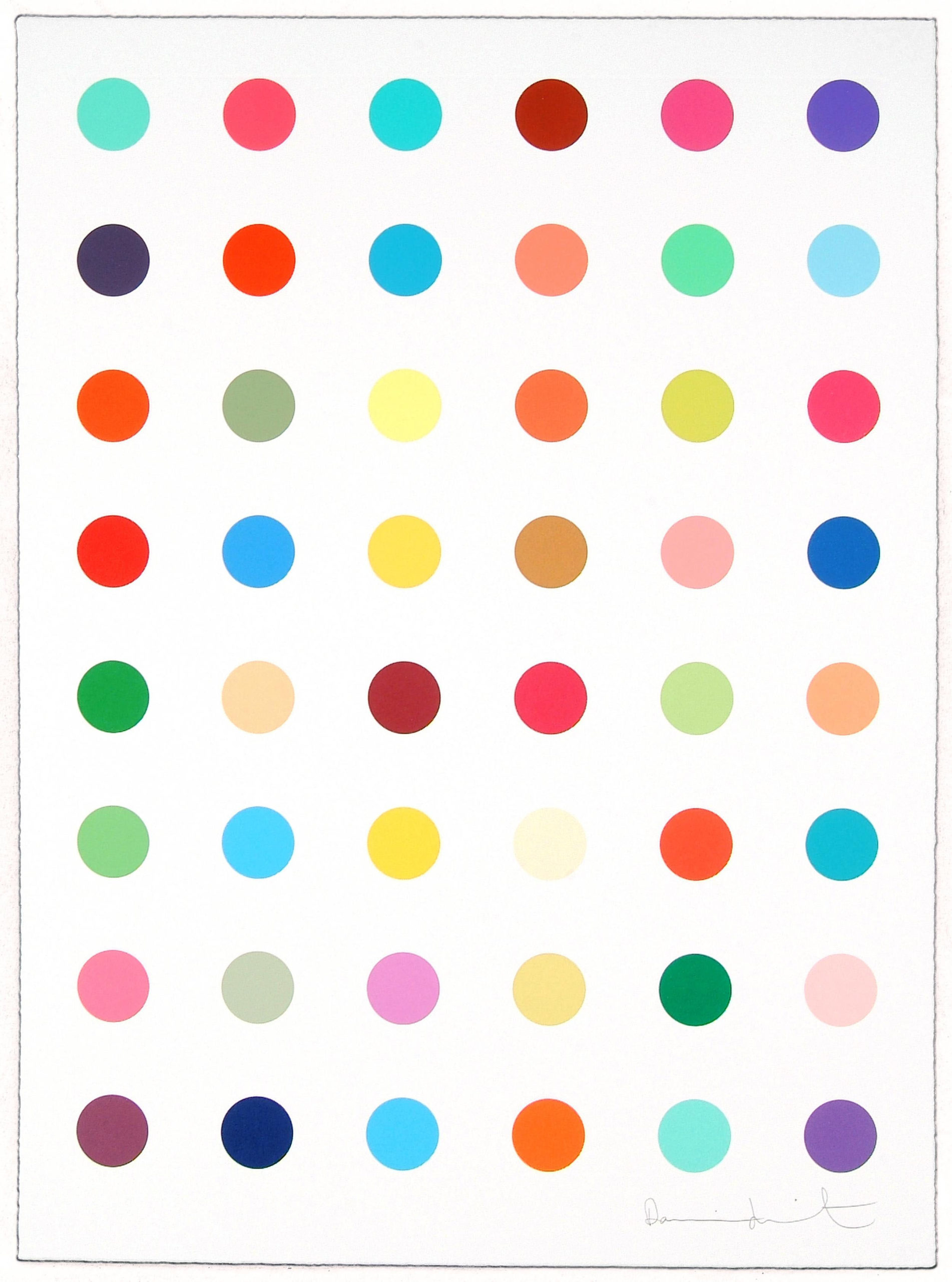 DAMIEN HIRST
Oleoylsarcosine
Unique two-inch spot etching with 48 different coloured spots on 350gsm paper
2008
size: (33 1/2 × 24 5/8 in) 85 x 62.5 cm
signed "Damien Hirst" lower right margin and numbered on the reverse
From this series there are 120 unique pieces in different colourings
DAMIEN HIRST
'Skull Spin Painting'
Acryl on Paper
2009
size: 27 3/5 × 20 9/10 in. 70 × 53 cm
signed and on the reverse studio stamp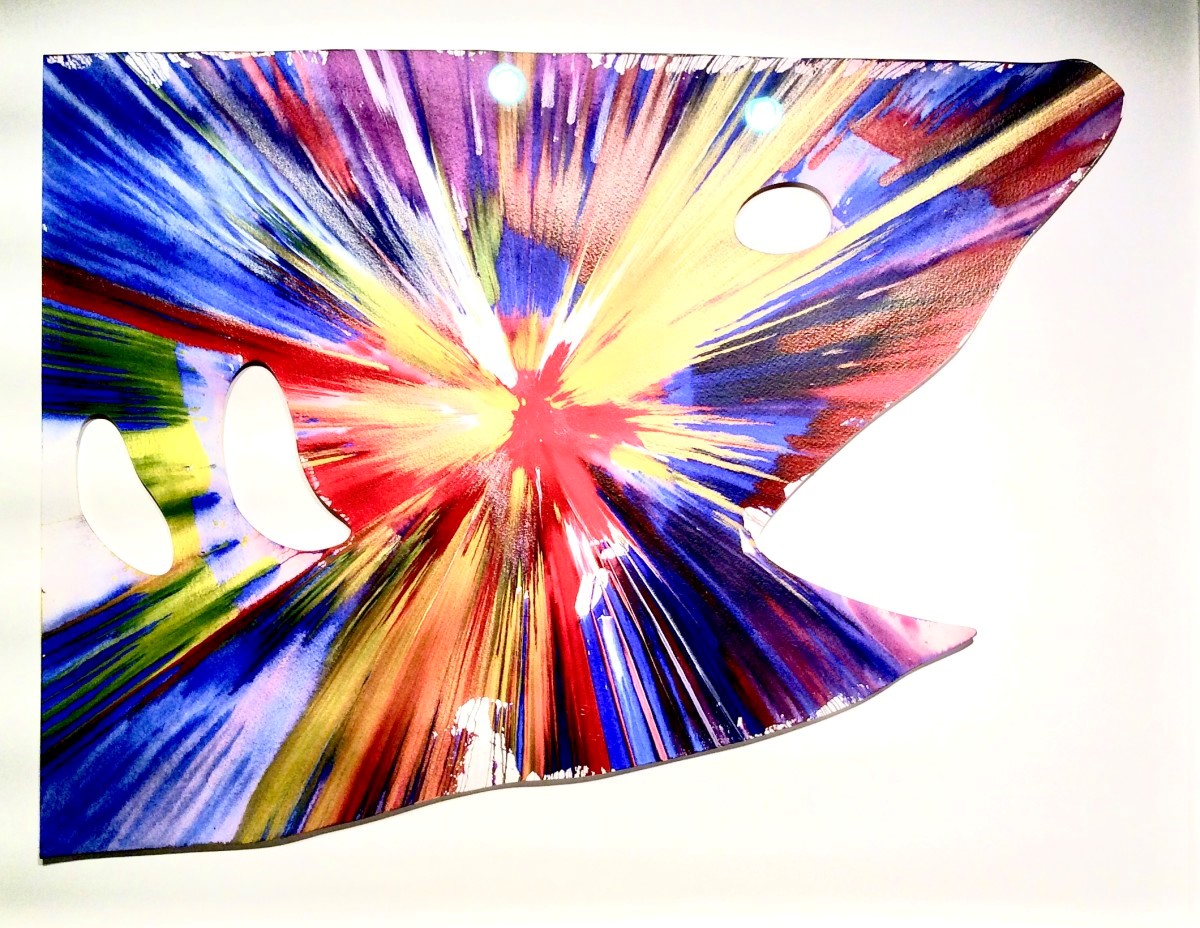 DAMIEN HIRST
'Shark Spin Painting'
Acrylic on cardboard
2009
size 65 x 49 cm
stamp signature and on the reverse studio stamp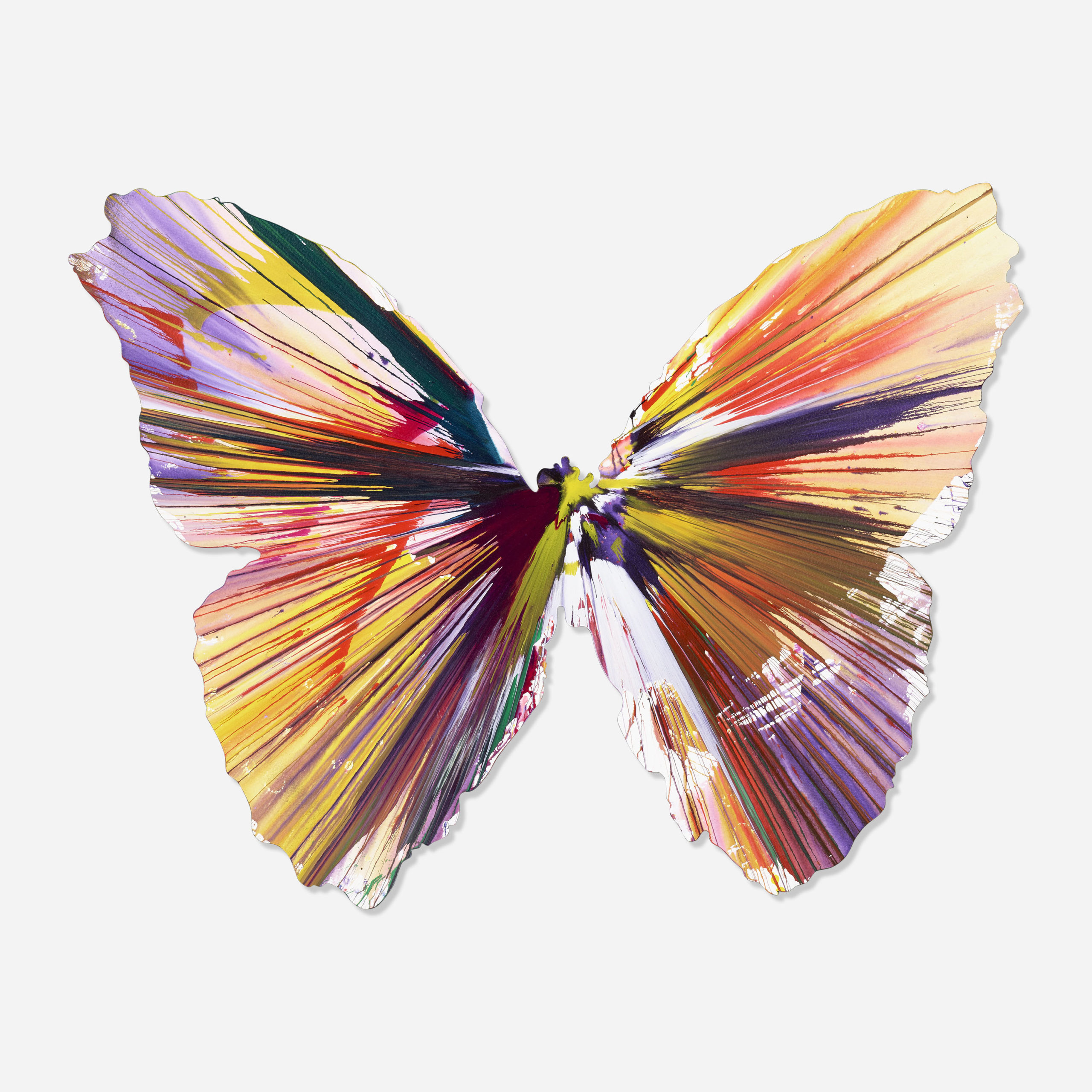 DAMIEN HIRST
Butterfly Spin Painting
Acrylic on cardboard
2009
size 54 × 69 cm
stamp signature and on the reverse studio stamp
SOLD
DAMIEN HIRST
'Psalm Print: Domine, ne in furore'
silk screen in colors with diamond dust on wove paper
2010
74 x 71,5 cm papersize
edition 50 + 10 APs
signed and numbered
SOLD
Damien Hirst (*1965)
ARTIST INFO
The artist Damien Hirst belongs to the group of artists known as the "Young British Artists" (YBAs) who rose to prominence in the late 1980s. His works of art have a high recognition value. The YBAs include artists such as Tracy Emin and Marc Quinn.
Hirst studied at Goldsmiths College in London and made a name for himself as a sophomore in 1988 as organizer and curator of the FREEZE exhibition, which showcased the art of Young British Artists. With this exhibition, which took place in London's waterfront, a new art phenomenon was born: YOUNG BRITISH ARTISTS. From the 1990s, Hirst himself became the most prominent of this group of artists. Through provocative sculptures such as the famous diamond-encrusted platinum cast of a human skull (2007) with the work title "For the Love of God" or the huge formaldehyde shark in the glass aquarium, the photographs of his work and thus his name went around the world.
In his artistic work, Hirst often crosses the boundaries between pop culture, science and art. The aesthetic potential of his works of art and the versatility of his subjects take up and expand the contemporary means of design. His works appeal to a broad, young and international collector public worldwide.
Damien Hirst is a collector himself
Since 2015 he has been showing exhibits by Bansky, Tracey Emin, Sarah Lucas, Gavin Turk and other well-known artists in his own art showroom and art museum in London. His art collection also includes works by Francis Bacon, Pablo Picasso and Jeff Koons. Damien Hirst repeatedly designs attractive exhibitions from the abundance of art objects and pictures in his collection, which comprises around 2000 exhibits.
For more in-depth reading of the artist's work, we would like to take this opportunity to read Ulrich Blanché's book "Damien Hirst. Gallery Art in a Material World" (Baden-Baden, 2018).
"Non Fungible Tokens (NFTs) Collection"
Damien Hirst is often a pioneer in contemporary art with the latest works of art – now he has the first "Non Fungible Tokens (NFTs) Collection". The digital certificate (NFT) extends to a work of art and changes the art world through a "token" (token). A non-fungible token is a non-exchangeable certificate. Damian Hirst lets the buyer of a work sometimes decide for himself whether he wants the sheet or whether Hirst burns the work of art in paper and the collector then brings it into his art collection as a digital certificate (Non-Fungible Token, NFT).
In 1995 the artist Damien Hirst received the coveted
Turner Prize and in the same year
the "Prix Eliette von Karajan".
Numerous exhibitions made the artist known worldwide:
1988 – Freeze, London 1988
1992 – made for Arolsen, Bad Arolsen 1992
1997 – Sensation: Young British Artists from the Saatchi Collection, Royal Academy of Arts, London
2003 – Participation in the 50th Venice Biennale
2004 – In-A-Gadda-Da-Vida, Tate Britain, London
2005 – MFA, Boston 2005
2005 – Participation in the Prague Biennale 2, Prague
2007 – RE-OBJECT, Kunsthaus Bregenz, Bregenz
2008 Damien Hirst , Amsterdam Rijksmuseum
2010 – Paintings and Sculptures, Musée océanographique de Monaco, Monaco
2012 at the Tate Modern in London, which dedicated a "retrospective" to him.
2017 – Treasures from the Wreck of the Unbelievable, Venice
…
2020 – Damian Hirst, Museum Brandhorst, Munich
Damien Hirst's prints and multiples are limited and signed: Some of Damien Hirst's works of art can be bought in Munich at Galerie Jeanne.
(2798 characters, H.W.)
For further informations or if you have any questions please do not hesitate to contact us.
Please use our contact form below, call us  +49 (0)179 5233905 
Adress: GALERIE JEANNE – Graphik & Dessins, Prannerstrasse 5 (back side: Hotel Bayerischer Hof), 80333 Munich – GERMANY