GALLERY JEANNE - prints and paperworks – Munich - Germany
original fine art prints & paperworks of the 20th century and contemporary art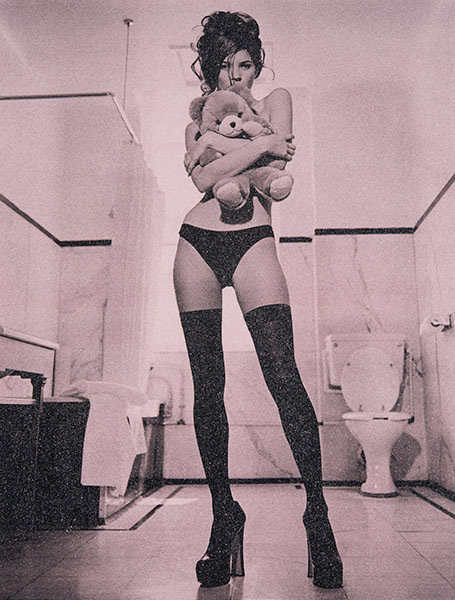 Russell Young
'Kate Moss'
Silkscreen on linen  canvas with diamond dust
2015
157 x 122 cm / 62 x 48 in
signed on the back side
Russell Young
'MARILYN CRYING SUICIDE, Pink 2013'
Acrylic paint, enamel screen print with diamond dust on somerset paper
42 x 33 inches / 107 x 84 cm
Edition 50
signed and numbered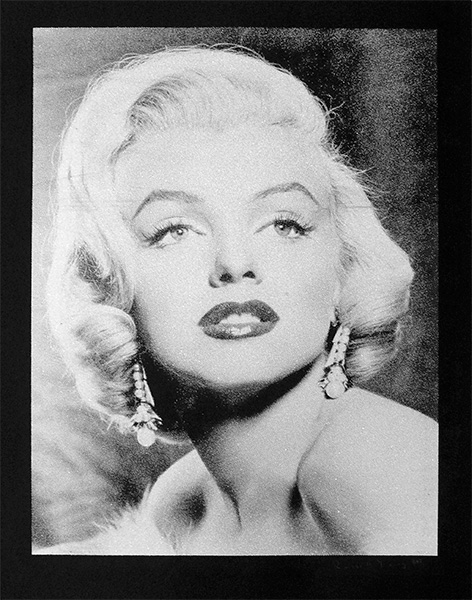 Russell Young
MARILYN MONROE GODDESS
Enamel paint screen print with diamond dust on black somerset paper
2009
Size: 99 x 76,2 cm / 33×26 in
Edition 10 + 3 AP
signed and numbered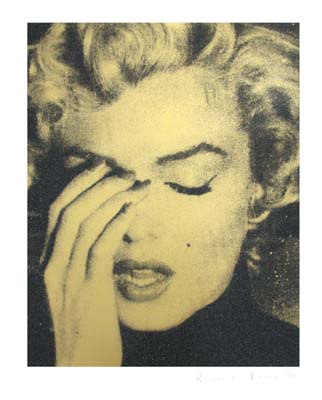 Russell Young
'MARILYN CRYING SUICIDE, Gold 2013'
Acrylic paint, enamel screen print with diamond dust on somerset paper
42 x 33 inches / 107 x 84 cm
Edition 50
signed and numbered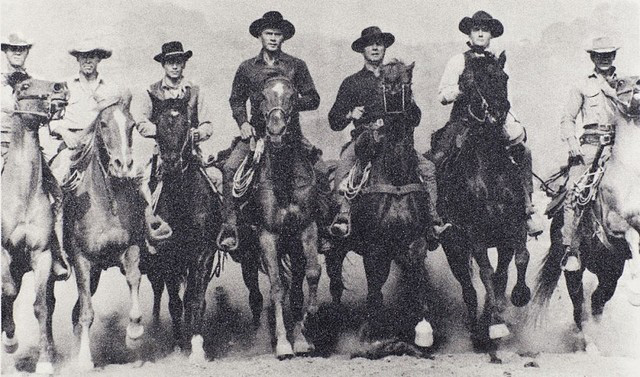 Russell Young
'The Magnificent 7'
screenprint on paper
2011
44 × 35 in.
Edition 10
signed and numbered
Russell Young (born 1959 York, England)
ARTIST INFO
Russell Young  (born 1959 in York, England)
studied photography, film and graphic design at Chester Art College and Exeter Art College, Oxford, before moving to London, where he initially worked as an assistant to photographer Christos Raftopoulos.
As a photographer of the late 1970s, Russell Young initially photographs for record companies and magazines. He is responsible for George Michael's Faith album.
Then Russell Young went to America. In the States he photographed Diana Ross, Bruce Springsteen and many other stars.
Russell Young also made a name for himself as the director of over 100 music videos.
In 1992, Russel Young finally moved to the United States of America
In the USA, the artist Russell Young from New York devoted himself almost exclusively to painting from the year 2000 onwards. He discovered a technique between photography and painting that was new to him for his artworks:
Impressive works of art coveted by collectors worldwide have been created since the year 2000.
Russell Young drew on Andy Warhol's silkscreen paintings with their saturated colors for his new, vibrant and outstanding works of art. Fascinated, he placed the typical printed granularity, which can also be found in traditional newspaper printing, in the center of the statement in his works and thus achieved his central visual fleetingness and apparent movement. The impression often arises that it is a still image that could start moving at any moment.
From the year 2000, Russel Young then concentrated on pure screen printing series, which he finally refined with diamond dust – which gave his subject additional brilliance and noble expression.
The sought-after artworks by British-American artist Russell Young can be bought at Galerie Jeanne in Munich.
Russell Young lives and works in New York and California.
Russell Youngs works are represented in museums exhibitions like:
2019 Art Couture: The Intersection of Art and Fashion, Cornell Art Museum, Florida
2018 Multimedia Art Museum, Moscow
2018 Superstar, Modern Art Museum, Shanghai
2015 Forever Young: A Retrospective, Polk Museum of Art, Lakeland, Florida
2012 A Retrospective, Goss-Michael Foundation, Dallas, Texas
Among the museums that present Russell Young in their permanent exhibitions are, for example:
 Getty Center in Los Angeles
 Albertina in Vienna.
…
International Collections
The Polk Museum of Art, Florida
Cornell Art Museum, Florida
White House Collection, Washington, DC
The Mint Museum, Charlotte, North Carolina
The Getty Collection, Los Angeles
Albertina Museum, Vienna
Istanbul Museum of Modern Art, Istanbul
Multimedia Art Museum, Moscow
…
In the Jeanne Gallery in Munich, collectors will find signed works of art by the artist Russell Young.
(2784 characters, H.W.)
For further informations or if you have any questions please do not hesitate to contact us.
Please use our contact form below, call us    +49 (0)179 5233905 
Adress: GALERIE JEANNE – Graphik & Dessins, Prannerstrasse 5 (back side: Hotel Bayerischer Hof), 80333 Munich – GERMANY