GALLERY JEANNE - prints and paperworks – Munich - Germany
original fine art prints & paperworks of the 20th century and contemporary art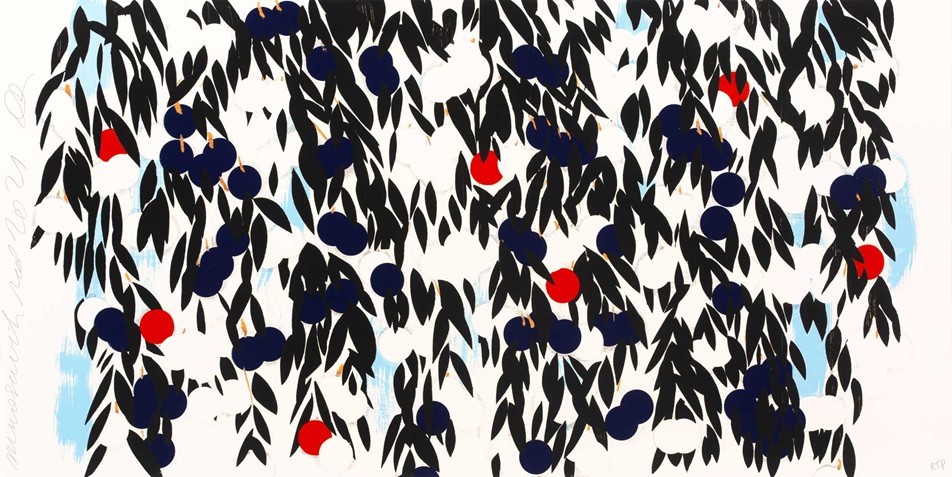 DONALD  SULTAN
'Mimosa with Red'
Silk screen with enamel inks, flocking, and tar-like texture on museum board
2021
edition 40
size 106,7 x 213,4 cm
signed and numbered
DONALD SULTAN
ARTIST INFO
The American painter and printmaker Donald K. Sultan (born in 1951) is international wellknown for his large-scale still life panintings.
First Solo-Exhibition 1977 in New York was the first step in a promising career of the international art market.
Donald Sultan in museums and art collections around the world
1978 Whitney Biennial
1979 Whitney Museum of American Art
1979 Indianapolis Museum of Art
1981 New York Museum of Modern Art
1981 Houston Museum of Contemporary Art
1987 Chicago Museum of Contemporary Art
Los Angeles Museum of Contemporary Art
Modern Art Museum of Fort Worth
Brooklyn Museum
…
For further information or if you have any questions please do not hesitate to contact us.
Please use our contact form below, call us  +49 (0)179 5233905 
Adress: GALERIE JEANNE – Graphik & Dessins, Prannerstrasse 5 (back side: Hotel Bayerischer Hof), 80333 Munich – GERMANY