GALLERY JEANNE - prints and paperworks – Munich - Germany
original fine art prints & paperworks of the 20th century and contemporary art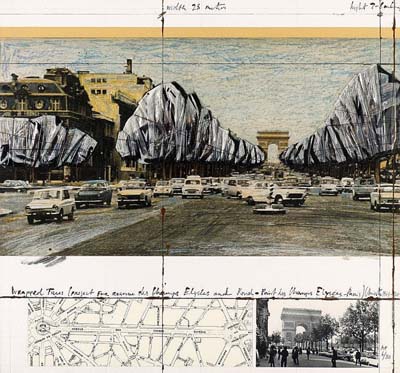 Christo
'Wrapped Trees, Project for the Avenue des Champs-Elysées, Paris'
Color lithography and Collage with foil, wax crayon, yarn, city map,
photography, transparent tape strip on cardboard
1992
size 70 x 74,5 cm
edition 100 + 30 AP (this is AP 6/30)
signed, dated '1969-90' and numbered
SOLD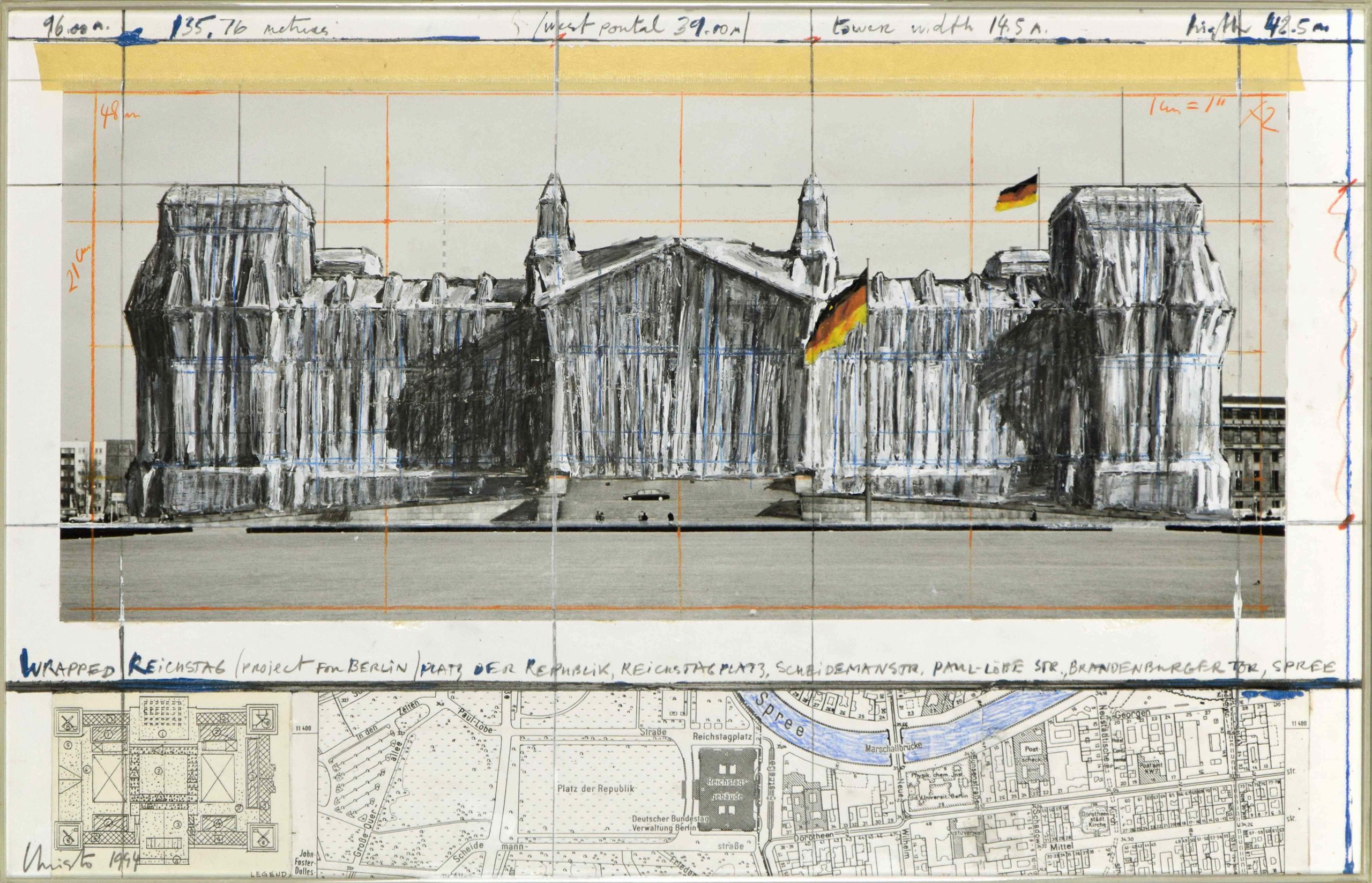 Christo
Wrapped Reichstag (Project for Berlin)
acrylic, wax chalk, coloured pencils and pencil with a Photography by Wolfgang Volz
and a printed city map, collage on on cardboard
size: 36,3 x 56,6 cm
Signed and dated below right, entitled and designate with tecknical data,
signed and dated on the backside
SOLD
CHRISTO (1935 Grabrowo, Bulgarien - 2020 NY, U.S.A.)
ARTIST INFO
The "Verhüllungskünstler" Christo
The Reichstag was enveloped for one week during the summer of 1995 by the wrap artist Christo; this wrapping became Europe's biggest art event.
September, 18th – October, 03rd: Paris: The Arc de Triomphe gets "wrapped" as a homage to Chriso and Jeanne-Claude.
For further information or if you have any questions please do not hesitate to contact us.
Please use our contact form below, call us  +49 (0)179 5233905 
Adress: GALERIE JEANNE – Graphik & Dessins, Prannerstrasse 5 (back side: Hotel Bayerischer Hof), 80333 Munich – GERMANY